There are a number of small groups within the church that meet for a wide range of activities. Some gather to study the Bible and pray together, as well as socialise and enjoy each others company.
Other groups are drawn together by a common interest, for example we have had a walking group and a creative group which produces banners for the church. Most meet weekly, some monthly, and occasionally a group will form for a particular period and then disband.
We encourage everyone to join a small group and benefit from the support and fellowship of a more intimate size of gathering.

Please see the notice board in the foyer for details of groups currently meeting, or contact us for further details.
For mums and toddlers we have Little Stars. Ittakes place in HBC on a Monday morning.
Meet lots of friends and have a great time.
The same is true for your parents...
Sunday morning worship for young people and children
We aim to provide a safe, secure and enjoyable environment where the children can:
Feel valued, included and important in the life of the church community.
Develop an understanding of the love of God and the person of Jesus through structured bible based materials, fun and games.
Participate in acts of worship through song, dance and prayer.
Grow in their personal walk and knowledge of the Christian faith.
Once a month we have a family service aimed at all ages. The remaining services will have a time when the children and young people can get involved in groups catering for their age range.
The work is undertaken by a dedicated team of leaders and helpers, who work within their preferred age range.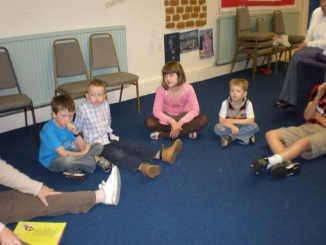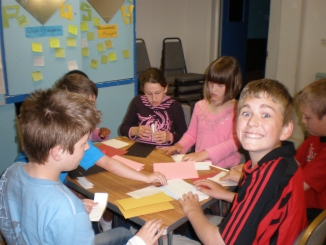 During the week several housegroups meet for friendship, encouragement, mission, study and prayer - usually on Wednesday evenings.
The Cellar Project is open each Wednesday and Thursday from 10am till 2pm via the side entrance of the church.
It offers vulnerable adults a hot home cooked meal and drink, with a warm and comfortable place to eat it.
It also offers the option of a hot shower and facilities to wash and dry clothes (we have an industrial washer and dryer which are much faster than domestic ones). Perhaps most importantly, it also offers a welcoming and non judgmental environment and a chance for a chat (if a person wants to talk – and not everyone does).
The Cellar Project runs with the help of volunteers from many of the churches in Heywood.