HBC's full-time minister is Jonathan Keyworth. Please see below for more info!
Jonathan Keyworth
J
on joined the ministry here at HBC following his induction on September 13th 2014. He and his wife, Helen, with their new son are living in the church's Manse, here in Heywood. He is a keen cricketer and has plays for Heywood CC. They also have a crazy dog who greets everyone with overwhelming joy!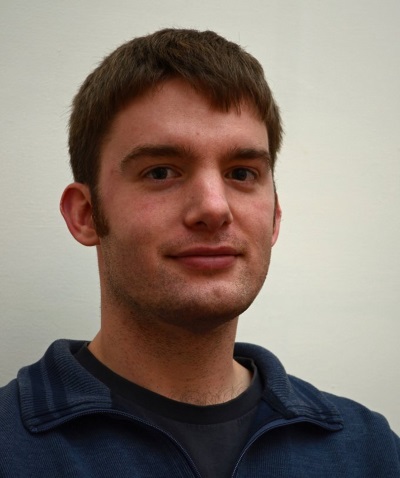 We would love to meet you.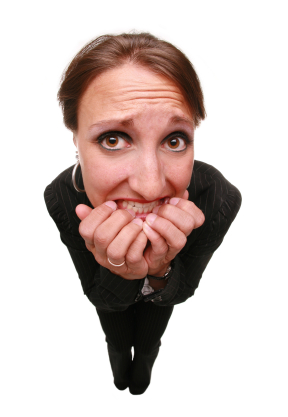 Stepping through the doors of a new church can be a nerve-racking experience even for those who are used to attending services, let alone if you are unfamiliar with church.

We recognise this and want to not only give you an assurance of a warm welcome, but also set your mind at ease by answering some queries you might have.

What can you expect from our meetings?
Our Sunday meetings start at 10.30 am (people start arriving from 10 am onwards) and last for about 90 mins. They include times of singing, prayer and teaching. The atmosphere is informal and relaxed, the songs are a mix of old and new, and many members of the church actively participate. we usually have an all age service once a month where children and young people are involved in the service.

What will be expected of me?
Nothing. You are welcome to just come and have a look at what goes on. People will try and ensure you feel at home and that you always have someone to talk to, but there will be absolutely no pressure to 'sign up' for anything!

Come dressed in whatever you wish, we are generally quite informal in both attitude and appearance! We always finish our time together with a drink and biscuits. The chance to chat and develop relationships is very important to us. There will be no pressure to stay for any longer than you wish.

Is there anything for the children?
The children remain in the main meeting for the first 30 mins, and then leave for their appropriate groups in other parts of the building (crèche facilities are always available). And once a month we have that all-age service!

What else might I encounter?
Once a month we share the Communion together
(Lord's Supper is another name for this) and at various points in the year there are special seasonal meetings arranged.
Each week we meet for a Social Night at 7pm on Thursdays.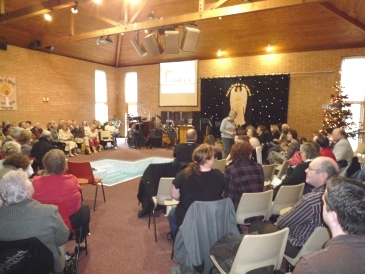 What we believe
Ultimately we are a community of people who are seeking together to become better disciples of Jesus.What we believe is always difficult to sum up within written text, but the paragraph below is an attempt to outline our identity and basis of faith.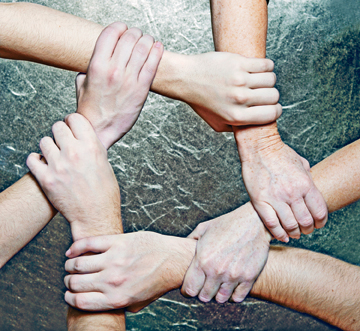 As a member of the Baptist Union of Great Britain we affirm our commitment to the Declaration of Principle and the Five Core Values.

We would describe ourselves as evangelical and able to align ourselves with the Basis of Faith statement of the Evangelical Alliance.

We understand that every individual will have different outlooks on matters of faith, and therefore in this regard one single statement will never suffice. We respect these differences and expect everyone within our church to act with grace and humility in our affirmation that our God is ultimately a wonderful mystery.
Being Baptist
Whilst we are committed to our Baptist identity, there are many of us from varying Christian traditions within the church. We see this diversity as a strength and enjoy the richness it brings to our community. You are assured of a warm welcome whatever tradition you come from, and especially if you are new to any kind of church experience.