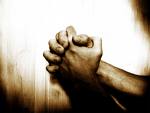 Sacred Space
A great way of having a quiet 5-10 mins each day in prayer and scripture, designed to be done as you sit in front of your screen - very easy to do, and often inspiring.
BUGB Email News Sweep
http://www.baptist.org.uk/news_media/enews.html
Basically you will get a daily email with summaries and links to all 'religious' current news stories and general articles. If you want a quick way of seeing what's going on in the world from a faith perspective then its very handy - if you've been too busy then just delete the mails!

As well as being better informed personally, it is a particularly useful resource for sermon prep, service prep, intercession ideas and prayer meeting topics.
Text Week
http://www.textweek.com/
This site is a collection of links to many other sites. Although it does include worship and children's resources, it is most powerful as a link to sermons and exegesis of lectionary texts. If you don't follow the lectionary structure, it can still be searched by passage. This is the place to encounter a broad range of input on any biblical text, without having to own a library of commentaries!
Bible Gateway
This is the place to go to search the Bible, by either known verses or key words. There are many versions to be explored, and the resulting text can easily be copied and pasted in to other documents and slides. There are also some commentaries which can be read online.

Engage Worship
http://www.engageworship.org/
This site has quite a few worship/prayer ideas. You need to sign in (for free) to download resources, but it's definitely worth a look.
Within this folder are PowerPoint slides which should include everything currently in the Core Repertoire (and may be some additional).
This is currently housed on Eugene's Dropbox. Please see him to get an invitation to this site...
(Please just access the songs you need and then discard after use. These files will be centrally updated as required, and will be available to you at any time, so there's no point in you having an old set saved on your computer).